Sandy Chapman: Principle Owner sandy@tifosisales.com
With over thirty years of industry specific sales, marketing and territorial management experience; Sandy has worked at every level from retail store management and sales, event promotion, OEM sales, technical event support to manufacturers sales representative. His successful racing career has spanned the early years of mountain bike racing as a NORBA pro through masters level state championship TT titles. He's taught skiing as a certified Professional Ski Instructor of America. Sandy established Tifosi Sales Inc. in 1986 as a service oriented multi-line independent sales organization. He is the founder and past president of the Eastern Bicycle Sales Representatives Association as well as a charter member of JORBA (Jersey Off Road Bicycle Association). Sandy is currently active in the development of a Safe Routes to School program in his local community as well as being a member of The NJ Bicycle Coalition, NBDA, The Alliance for Biking and Walking, and League of America.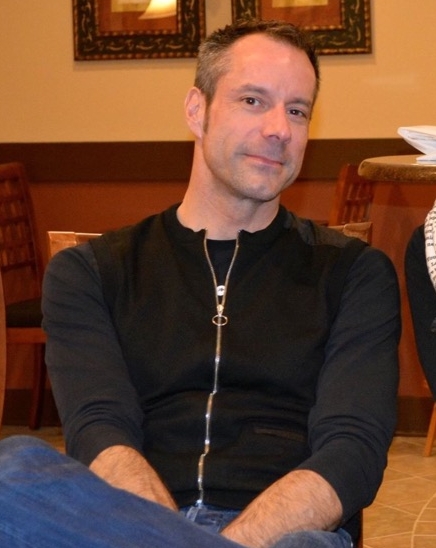 mark@tifosisales.com
Mark brings more than 25 years of bicycle related experience to his role of Senior Account Manager with Tifosi Sales. With previous work experience for a Fortune 500 company…Mark can offer the Independent Bicycle Dealer a variety of skills focused around consumer and customer support. Mark serves on several Rep Advisory Boards, Dealer Advisory Boards and is a member of the SRAM Test Team.
Mark enjoyed a successful regional racing career and though he seldom "turns the pedals in anger" these days…Mark still likes to compete in several of the regional CycloCross Race Series. When not supporting his MD/VA/DC/WVA dealer base, Mark enjoys his second passion…wine…and is always eager to talk about vino with fellow Oenophiles.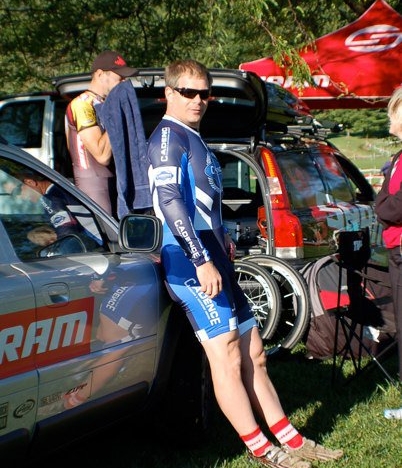 brian@tifosisales.com
Brian joined Tifosi Sales in 2008 yet his history in the cycling industry dates back to the early 80's when to support his racing habit, he built bicycles in what was then one of the largest stores on the East Coast.
Later, Brian worked for MAVIC and was responsible handling technical support for such prestigious events as the 1996 Olympics, Tour DuPont, Tour of China, National Road and Track Championships and NORBA Series and World Cup events that were held in North America.
Brian still occasionally races today and has raced almost ever facet of bike racing – road, track, bmx, mountain bike, cyclocross, and endurance events. His passion for cycling has never faltered and has even crossed over to his children who are aptly named Madison, Alex and Rebecca. Cycling enthusiasts will no doubt get the significance of those names!
Brian is also involved and helping to coach the local NICA chapter.
Brian covers portions of PA, NY, NJ, and DE
geoff@tifosisales.com
Geoff began his industry career nearly 20 years ago as a necessity to support his growing passion for mountain biking. Working in various size and focus shops for over a decade has given him a very keen perspective on what it takes to be a successful retailer. Having held many many positions from sales, master technician, buyer, database manager, and as an sales representative since the summer of 2011, Geoff has the knowledge and skill set to cater to each of his retail partners specific needs. He joined the Tifosi Sales team in March of 2013 and has since been passionately growing his knowledge and skill set to offer best in class service.